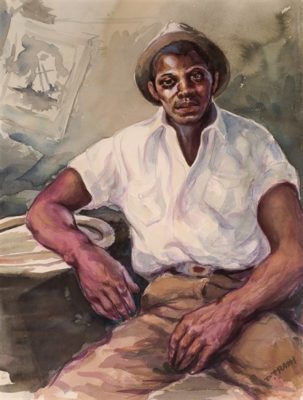 Founded in 2006, The Petrucci Family Foundation (PFF) actively responds to the needs of the communities it serves. The PFF mission is to support education and create opportunities for Americans at every stage and station of life.
In 2012, The Petrucci Family Foundation began to collect the works of Black Artists in the belief that we cannon truly understand American history without understanding African American history.
Acting on this belief, the Foundation lends works from the Collection to museums and campus-based galleries for exhibitions and projects that engage audiences in meaningful conversation.
Now home to more than 500 works of art in all media, the PFF Collection continues to grow with new additions selected on the advice of professional educators, curators, and artists, emphasizing projects whose goal is to inspire the next generation of storytelling and cultural literacy in America.
The Foundation actively partners with host institutions in forging connections with surrounding communities, assisting with publications and programs associated with these exhibitions, and providing the entire collection online.