1950-2021
Works in the Collection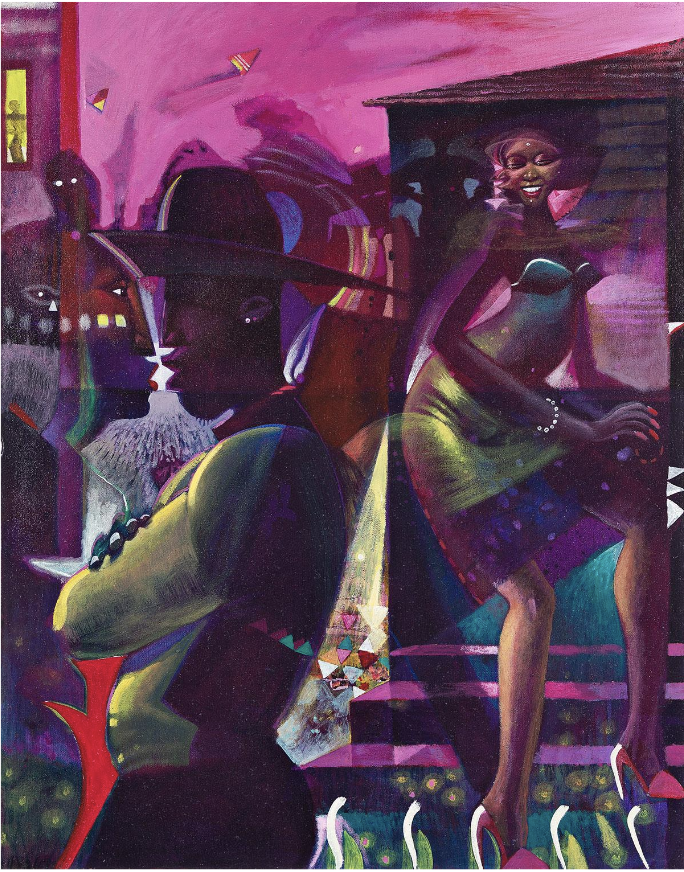 Seymour Avenue
2000
Biography
Pheoris West was born in Albany, NY in 1950. He studied at the Pennsylvania Academy of the Fine Arts and then went on to earn a Master of Fine Arts degree from Yale University. In 1976, he became a professor at the Ohio State University College of the Arts, where he would teach for more than 40 years. West was proficient in various media, such as painting, drawing, computer graphics, and design. He credited Romare Bearden and Henry Ossowa Tanner with influencing his work. 
In 1999, West took on a job as the curator of "Homage To Jazz" at the Martin Luther King Center in Columbus, OH. In addition to this, West served on the National Endowment of the Arts Expansion Panel, the International Juror National Exhibition of Zimbabwe, and the Ohio Arts Council. 
West aimed not to align with any modern or post-modern artists; instead, he incorporated symbols of a worldwide message through the use of traditional tales, mythologies, and religions. West passed away in January 2021. His work continues to be exhibited in numerous institutions, such as the Studio Museum in Harlem, NY, the Museo Civico D'arts Contemporaneo Di Gibilina in Palermo, Italy, and the Contemporary Arts Center in Cincinnati, OH.