1960-Present
Works in the Collection
Modern Ibeji
2007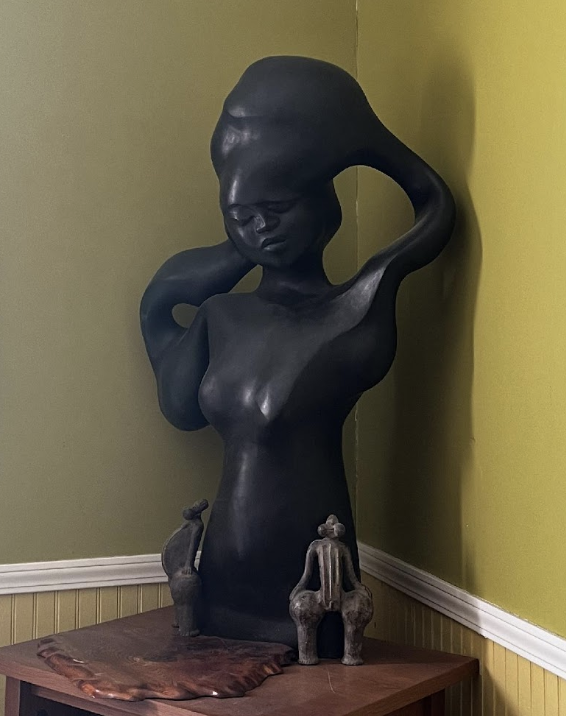 Conjurer Spirit
2016
Biography
MaPó Kinnord was born in Cleveland, OH in 1960. Kinnord received her Bachelor of Fine Arts from the Massachusetts College of Art in Boston, and then went on to receive her MFA from Ohio State University. Shortly after, Kinnord moved to New Orleans. 
She currently serves as a professor of art at Xavier University in New Orleans. A well-respected educator, she has held workshops at the Haystack Mountain School of Crafts in Maine, the Penland School of Craft in North Carolina, and the Kambe no Sato Arts Center in Matsue, Japan.
Kinnord's work has been featured in major institutions such as Tulane University, Swarthmore College, the Contemporary Arts Center in New Orleans, and the Ogden Museum of Southern Art. Kinnord is best known for her sculpture work, which resembles the mud huts of Ghana. Kinnord has spent time in Northern Ghana developing a research video on ceramic and pottery architecture. Her sculpture work draws inspiration from the architecture of both the exteriors and interiors of mud huts. This inspiration has led Kinnord to play with various clays and surface treatments, such as finishing her works with paint instead of traditional pottery glazes.