1969-Present
Works in the Collection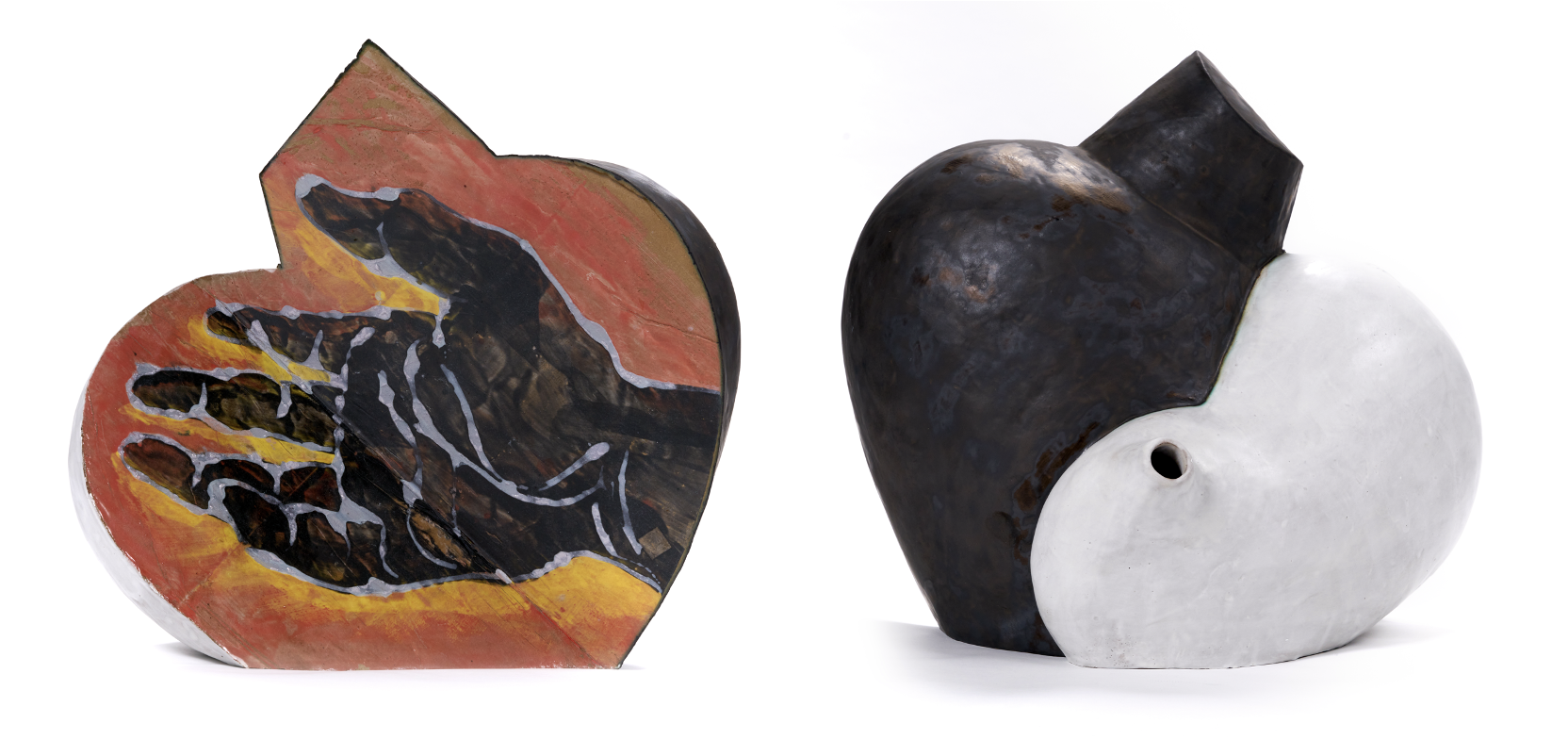 Glad Hand
2021
Biography
Malcolm Mobutu Smith is an artist and teacher, currently an Associate Professor of Ceramic Art at Indiana University in Bloomington, Indiana.
Smith's practice in ceramics and drawing is guided by improvisations that fluctuate between volumetric forms with graphic flatness. The vessels are inspired by the intersections of graffiti art, comic books, and playful organic abstraction. The decorative objects operate as signifiers of acculturation to aesthetic things reflecting back to us our aestheticized desires and imaginations. Motivated by these concerns and his own multi-faceted/multi-cultural background his research blends identity politics, CAD/CAM, printmaking, and drawing into a complex web of influences and passions.
Smith earned an MFA from the New York State College of Ceramics at Alfred University in 1996 and studied at the Kansas City Art Institute and Penn State University where he completed a BFA in ceramics in 1994. He is active in presenting workshops and lectures and participating in residencies, including visits to Haystack Mountain School of Craft, Watershed Center for Ceramic Arts, and the Robert McNamara Foundation. His work has been presented at The Luise Ross Gallery in New York City and is held in numerous private and public collections, including the Nerman Museum of Contemporary Art in Kansas City, FuLed International Ceramic Art Museum, in Beijing, China, the Haan Museum, the Indiana State Museum, and the New Taipei City Yingge Ceramics Museum in Taiwan.