1947-Present
Works in the Collection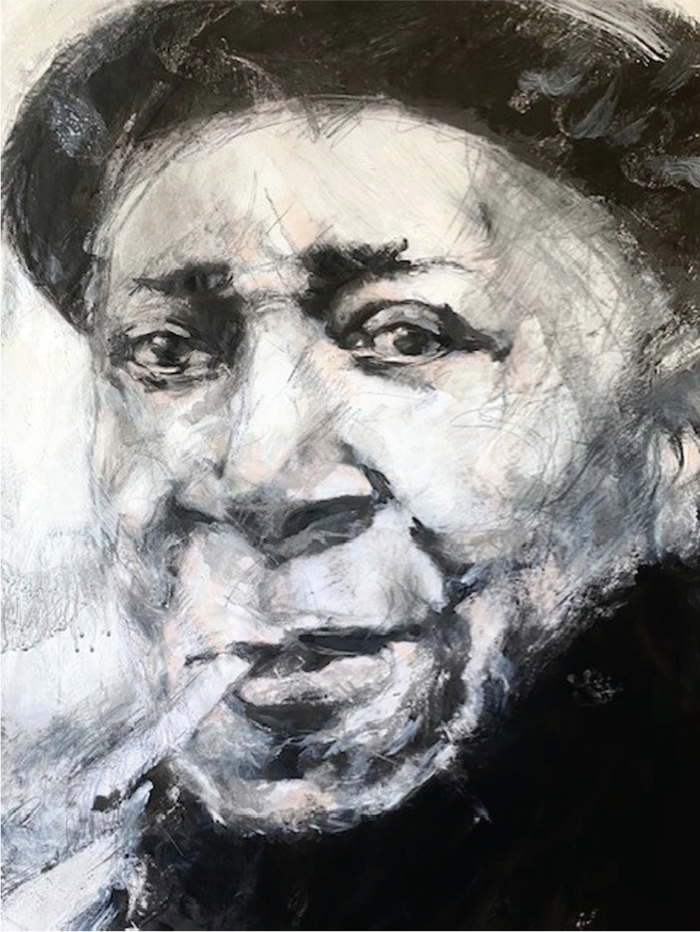 Artist Beauford Delaney
2020
Writer James Baldwin
2018
Biography
Gale Fulton Ross is a visual artist who was born in Medford, MA in 1947. She studied at the Massachusetts College of Art in Boston, MA where she broadened her spectrum of media, including sculpture and printmaking. Following her time at the Massachusetts College of Art, she continued her education at the California College of Arts and Crafts in San Francisco where she studied fine art and art history. In addition to formal education, Fulton Ross also studied under the guidance of established artists such as Melvin Johnson, Cleveland Bellow, and Pierre Parsus. 
Fulton Ross traveled extensively around Africa, Europe, and East Asia in order to study and paint different ideologies, cultures, and ways of life. In 1984, she became an artist in residence in Bellagio, Italy, where she produced an exhibition for the Rockefeller Foundation in Bellagio. Awards she has won over the years include the Work Study Project in the People's Republic of China, the highest achiever award in the Women's History Month Competition of Tempo Magazine, and a fellowship award from the La Napoule Art Foundation in France. 
Fulton Ross has also completed commissions for a range of patrons, including Congressman Ronald Dellums, Archbishop Desmond Tutu, and the San Francisco General Hospital as part of their permanent collection. Fulton Ross is currently based in Sarasota, Florida.