1970-Present
Works in the Collection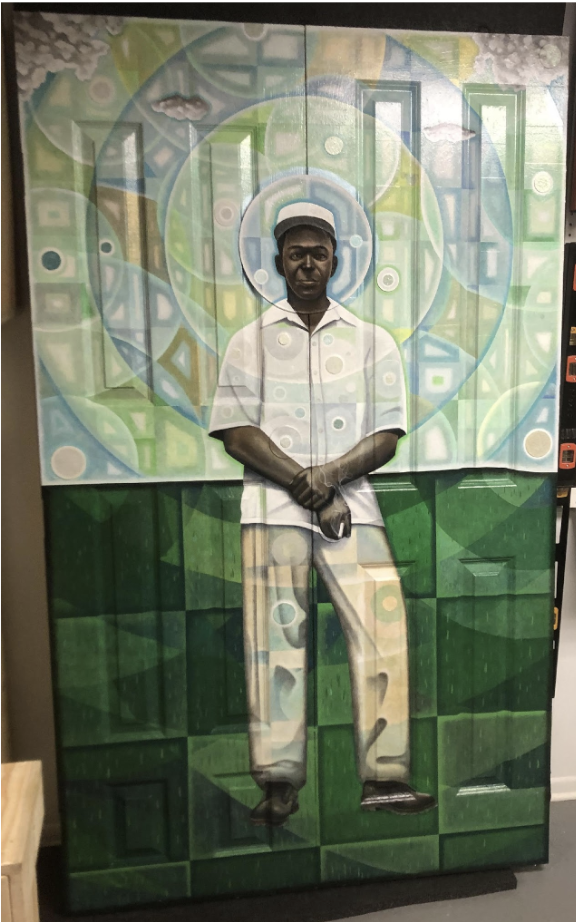 Good Job
2007
Waiting
2016
Biography
Carl Joseph Williams was born in 1970 in Uptown New Orleans. His love of art began early, and at fourteen, he was accepted into The New Orleans Center for Creative Art (NOCCA).  After completing high school, Williams continued his studies at the Atlanta College of Art. He graduated in 1994 and exhibited in a number of solo and group shows. Williams is also an accomplished public artist and has completed a number of public art projects in the New Orleans and Atlanta areas.
In 2013, Williams's had a solo exhibition at the George Ohr Museum in Biloxi, Mississippi, and was a recipient of the Joan Mitchell NOLA Studio Artist Residence Program. Williams was selected to participate in the 2014 Crystal Bridges State of the Art Discovering exhibition. His work can be found in the museum's collection as well as in a number of private collections. Most recently, Williams illustrated a children's book titled Mardi Gras Almost Didn't Come This Year.
Additionally, Williams is involved in projects focused on social change in New Orleans, such as Blights Out. This Creative Capital-supported project is aimed towards activating agency in neighborhood development. He also works in partnership with Prospect New Orleans, which is the largest biennial of international contemporary art in the United States.